About Us
venvivis is angel investor / venture capital firm investing mainly proprietary funds in early stage companies with high potential to become market leaders.
The founders of these businesses are innovative and hard working individuals with a strong vision, exceptional leadership skills and personal integrity. We focus on providing growth capital to young entrepreneurs from United States and Eastern Europe in the following industries: mobile technologies, navigation, design, media and advertising, cloud computing and medical devices/biotech. We strive to build successful businesses by actively advising our portfolio companies on issues related to strategy, development of most suitable business model and efficient operations, hiring of key staff and making key introductions to clients, partners or investors.
> back
Mission
venvivis aims to combine corporate investing with a broader corporate social responsibility. The motivation of *venvivis shareholders, partners and stakeholders is closely aligned with this mission. venvivis targets above market rates of return and allocates a significant portion of it's financial and human resources for social and charitable causes. The larger the success of our portfolio companies, the larger the potential of impact of our social ventures. Together with it's partner organization provida foundation we aim to help others to improve their lives. By empowering others we believe that more people can get a fair chance for a fulfilled life.
> back
Portfolio
EUROPE:
Integrated marketing firm offering full indoor solutions for large multinational clients in 20 countries in Europe, including design and manufacturing of shop displays, digital media and advisory and execution of complex marketing strategies. Year of investment: 2009. Type: venture capital investment.
USA:
Hybrid cloud management platform allowing easy on-boarding and cloud automation, provisioning and monitoring for small and large customers. Year: 2010. Type: angel investor. Co-investors: a venture arm of a NASDAQ listed software company.
Mobile/Navigation:
Mobile: the company is currently in the process of analyzing several investment opportunities in the mobile and indoor navigation industry. Year: 2011. Type: angel investor.
> back
Team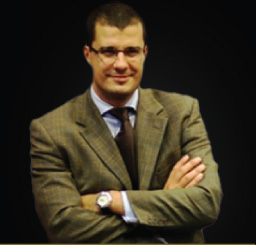 CEO/CIO - Ladislav Kossar:
* venvivis was founded by Ladislav Kossar in 2004 as financial advisory boutique focusing mainly on real estate finance and development. Ladislav has over 10 years of investment banking, asset management and proprietary investment experience. While at Deutsche Bank and Deutsche Asset Management, he worked with sovereign, municipal and corporate clients in Europe, Unites States and Asia Pacific. Areas of focus: mergers and acquisitions, asset and liability side financing, risk management, debt restructuring. Ladislav completed his legal studies at Comenius University Bratislava, Utrecht University and Harvard University's Law School and J.F.K. School of Government. Ladislav speaks 8 languages, serves on Advisory Boards of several companies and devotes significant part of his time to philanthropy and social investments.
Legal Director - Viliam Karas:
Viliam has 13 years of legal experience both as a corporate lawyer in the following areas: foreign direct investments, mergers & acquisitions, energy law, industrial parks, European law, competition law and state aid, corporate law, commercial law, litigation. He is member of the Slovak Bar Association since 1999 and regularly lectures on various educational and professional forums across Europe.
Finance Director - Viktor Jurak:
Viktor is responsible for financial structuring, international tax structuring, statutory accounting and taxes, cost controlling and management reporting. He also helps portfolio companies establish financial reporting and controlling processes. Prior to joining * venvivis held the position of Tax Director in CSOB, Slovakia's 5th largest bank owned by Belgian KBC Group. In Deloitte & Touche Tax, where he spent 4 years, he specialized in the corporate income tax, state aid, tax due diligences, international tax structuring and tax planning.
Advisory Board
Jan Kvinta:
IT: works since 2008 for VMware as senior IT sales expert responsible for Central and Eastern Europe. He has direct experience with coaching, presenting, negotiating as well as making overall go to market strategy.. From 2000-2008 he held various positions at Wincor Nixdorf, IBM and Sun Microsystems. He received a mathematics and management education at Comenius University Bratislava and IT from Central College. Thanks to his education and working experiences Jan has wide overview about information technologies.
Milan Kulich:
Private equity: Milan works for Advent International, a global private equity firm based in Prague since September 2007. Prior to Advent, he worked at Deloitte as Assistant Director focusing on M&A and valuations primarily in the consumer and industrial sectors across several CEE countries. He also headed Deloitte's Central European transport and logistics sector team. Milan has an MBA from INSEAD, a BSc in Business Administration from City University, Washington and a BA in Economics from University of Matej Bel, Slovakia. Milan's main experience is in retail, consumer and leisure businesses.
Daniel Moreno:
Asset management: Daniel joined Sydbank in 2010 as a senior member of Sydbank's Emerging Markets Portfolio Management and Investment Strategy Group with a special focus on Emerging Markets FX and commodities. Daniel has been actively involved in Emerging Markets investments since 1996 and has held various positions as senior portfolio manager at Global Evolution in Denmark, Union Investment and DWS Investment in Frankfurt and started his career as an FX research analyst at Dresdner Kleinwort Benson in London. He holds a European Master's in Management and a BA in Business Administration.
Associates and specialty teams
depended on the nature of acquisition, our associates work with biotech, IT, media or other relevant experts to secure respective niche market expertise required for a better informed investment decision.
Other professional experts
please inquire about our expertise in fields of biotechnology, healthcare, marketing and information technology.
> back